If you have a Kentucky EBT Card, there are several ways you can obtain the balance on your card. In this post, we will explain in detail the three ways you can check your Kentucky EBT Card Balance.
The Kentucky Cabinet for Health and Family Services (CHFS) is responsible for administering Kentucky Food Stamp benefits. 
The Food Stamps Program helps low-income people buy food for healthy meals at participating stores. Food stamps benefits increase household food buying power when added to the household's income.
Food stamps are available to low-income households that meet the federal income eligibility rules.
If you are approved for Kentucky food assistance, your benefits will be deposited electronically on an EBT (Electronic Benefits Transfer) card.
The Kentucky EBT Card, also known as the Kentucky EBT Card is similar to a standard ATM or debit card.
Food stamp benefits are deposited on your EBT Card on the same day every month.
Kentucky EBT Card benefits can be accessed by 5 AM the morning after they are posted to your EBT Card account.
Benefits can be used to make approved food purchases at eligible retail locations. Most Kentucky grocery stores accept the Kentucky EBT Card as payment.
For instructions on how to check the balance on your Kentucky EBT Card, keep reading below. 
This Post Will Cover:
How to Check Kentucky EBT Card Balance

List of Stores That Take EBT Online for Delivery

Kentucky EBT Frequently Asked Questions
News Alert: Did you know you can use your SNAP EBT Card to buy groceries on Amazon? Click here to find out how.
How to Check your Kentucky EBT Card Balance
There are three options for checking your Kentucky EBT Card balance. Here they are:
Option 1 – Locate Your Last Purchase Receipt
One of the easiest ways to check your Kentucky EBT Card balance is to find the most recent purchase receipt or ATM receipt (for TANF recipients only).
At the bottom of the receipt, you will find the current balance on your card. 
In order to use this method to check your balance, be sure to save all of your recent Kentucky EBT Card receipts. 
Option 2 – Check Your EBT Card Balance Via Phone
Another option is to check your card balance by calling the Kentucky EBT Card Customer Service phone number at 1-888-979-9949.
Representatives are available to help you retrieve your EBT Card balance 24 hours a day, 7 days a week.
Before you call, be sure to have your EBT Card number, 4-digit PIN, and Social Security Number (SSN) ready.
You must provide this information to receive your EBT card balance information.
[the_ad id="3802″]
Option 3 – Check Your SNAP Card Balance Online
The last option to check your Kentucky EBT Card balance is online. You can find out your EBT Card balance online by using the Kentucky ebtEDGE website.
Once you are there, click the Cardholder Login section. After that, you will be taken to a new page where you can enter your User ID and Password. You must log in to your account to check your EBT balance.
For more help, please refer to the screenshot below.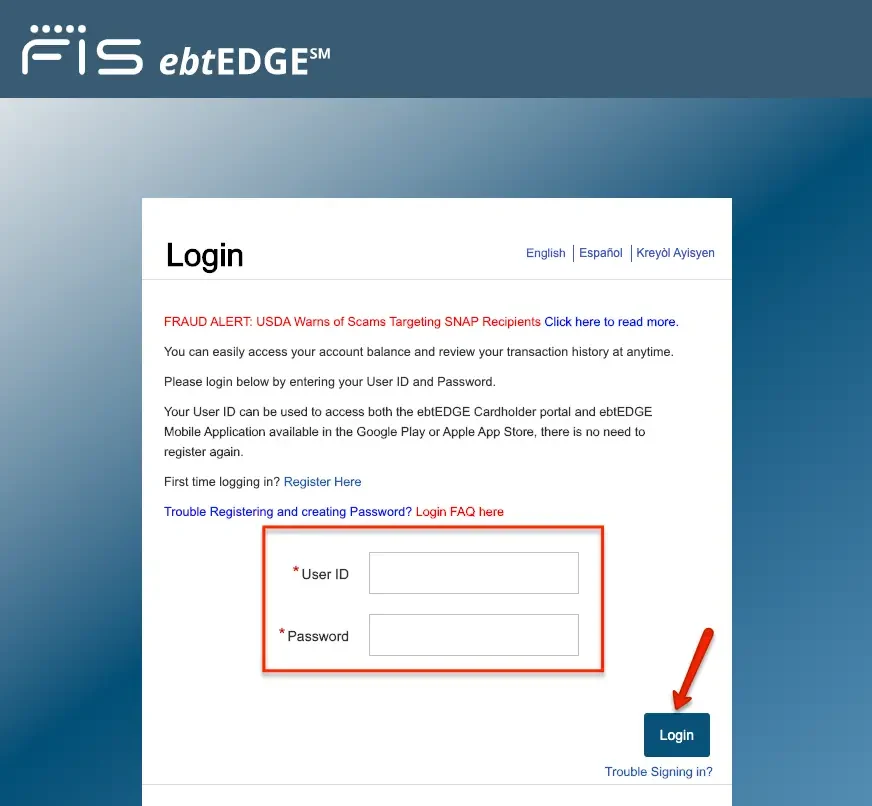 [the_ad id="3802″]
List of Stores That Take EBT Online for Delivery
As you may be aware, the United States Department of Agriculture (USDA) has started a pilot program (Online Purchasing Pilot) to allow select grocery stores to start accepting EBT cards online for grocery shopping, including delivery to your doorstep.
The grocery stores listed below have been approved for the pilot that will offer the ability for EBT cardholders to buy food online for delivery.
Amazon
Dash's Market
FreshDirect
Hart's Local Grocers
Hy-Vee, Inc.
Safeway
Wal-Mart Stores, Inc.
Wright's Markets, Inc
For more information about how you can use your EBT Card to shop online for delivery, click here.
Kentucky EBT Frequently Asked Questions
Here is a list of the most frequently asked questions about the Kentucky EBT Card.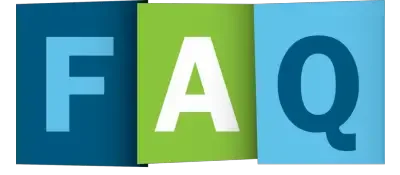 How much will I get on my EBT card each month?
The amount of benefits you receive on your EBT Card each month is determined by your income and household size.
You can use the Maximum Monthly SNAP Amount Chart to find out the highest amount of benefits you can receive each month.
I have seen people purchase non-food items with an EBT card. I thought SNAP was only for food?
Yes, SNAP benefits are only for food. However, some people have an EBT card for their TANF (cash assistance) benefits.
You can use TANF benefits to purchase food and non-food items. For information on TANF eligibility, contact your local government benefits assistance office.
Where can't I use my Kentucky EBT Card?
You cannot use your Kentucky EBT Card at the following locations:
Casinos
Poker Rooms
Card Rooms
Smoke & Cannabis Shops
Adult Entertainment Businesses
Nightclubs/Saloons/Taverns
Tattoo & Piercing Shops
Spa/Massage Salons
Bingo Halls
Bail Bonds
Racetracks
Gun/Ammo Stores
Cruise Ships
Psychic Readers
Can I have someone else help me shop using my EBT account?
Ask your local Kentucky Food Stamps caseworker about setting up an Authorized Representative (AR). The AR will have a separate card with his or her own account number and PIN.
In addition, the EBT system is able to track which card is used at any time. The AR will have access to your entire benefit account.
Can I use my Kentucky EBT card in other counties and other states?
Your Kentucky EBT card will work at any store or ATM that accepts EBT cards in the United States, as well as the District of Columbia, the U.S. Virgin Islands, and Guam.
Additionally, there are no rules against using your EBT card outside of your state of residence. However, you are required to report any address change to your local county public assistance office.
What happens if I do not use my benefits?
If you do not use all your EBT benefits for the month, your balance at the end of the month is carried over to the next month.
However, do not go for long periods of time without using your food stamps benefits.
Food stamps or cash payments on EBT cards that have not been accessed for 365 days (one year) will be removed from your account and cannot be restored.
What do I do if I suspect someone has stolen benefits from my EBT Card account?
If your card is lost, stolen or damaged, immediately call the Kentucky EBT Card Customer Service phone number at 1-888-979-9949.
A replacement card will be mailed to you upon reporting that your card has been lost, stolen or damaged. Replacement cards will be received within 3-5 business days.
You can also contact your county Social Services Agency or your local DHR caseworker.
[the_ad id="3871″]
How do I report a store or person that I think is misusing food or cash benefits (committing fraud)?
Misusing benefits on purpose is a federal crime. If you misuse benefits, your benefits can be taken away. To report a store or person misusing benefits, click here.
What items am I allowed to purchase with my EBT card?
For information on items that you are allowed to purchase with EBT food benefits, click here. Cash aid may be used to purchase anything that can be legally purchased with currency (cash).
Can I go to a bank teller and withdraw money from my EBT account? 
No, you may only withdraw money from an ATM or through a cash-back/cash-only withdrawal at a participating store.
Additionally, bank tellers do not have information or access to EBT accounts.
When is Kentucky EBT Benefits Deposited?
The day your benefits are available on your SNAP Card is based on the last digits of your birth year.
Please see the schedule below for the day your benefits will be on your card.
| | |
| --- | --- |
| If your Case Number ends in | Benefits are deposited on the |
| 0 | 1st of the month |
| 1 | 3rd of the month |
| 2 | 5th of the month |
| 3 | 7th of the month |
| 4 | 9th of the month |
| 5 | 11th of the month |
| 6 | 13th of the month |
| 7 | 15th of the month |
| 8 | 17th of the month |
| 9 | 19th of the month |
Are there any fees for using my Kentucky EBT Card?
There is never a charge for using your card to buy food. However, any Bank surcharges (if any) for using cash machines will be taken from your account.
When Can I Call Kentucky EBT Card Customer Service?
You can reach the EBT card customer service at 1-888-979-9949.
You can call customer service for the following reasons:
Your card is lost, stolen or damaged and you need a replacement.
If you have forgotten or lost your card PIN
When you need to change your PIN
If you have questions or need help with your Kentucky EBT EBT Card.
How do I take care of my Kentucky EBT Card?
It is important to take steps to protect your EBT card from unauthorized use. Here are tips on how you can keep your card safe, including from getting damaged.
Sign the back of your card
Do not write your EBT Card PIN on your card
Keep your card safe and clean
Do not bend your EBT card
Keep your card away from magnets and electronic equipment, such as radios and microwaves.
Do not throw your card away. You will be using the same card every month as long as you continue to receive benefits in Kentucky.
Can I get Food Stamps benefits right away?
You may qualify for food stamps benefits soon after applying under certain circumstances, if:
Your household's monthly rent/mortgage and utilities costs are more than its gross monthly income.
Your household's gross monthly income is less than $150 and resources, such as cash or bank accounts, total $100 or less.
Your household includes members who are destitute migrant or seasonal farm workers.

Did you know that there are exclusive discounts and freebies available to Kentucky EBT Cardholders? It's true!
If you are currently receiving food stamps, find out how you can save with your California EBT Card.
You can qualify for discounted phone service, internet, free museum admission, and even over 50% off on Amazon Prime! Check out how you can save with your Kentucky EBT card here.
Kentucky EBT Card Account
We hope this article on how to check your Kentucky EBT Card Balance was helpful. If so, we encourage you to share this article with anyone who may also find it helpful by using the "Share this" button below.
If you have additional questions about the Kentucky EBT Card, please leave those in the comments section below. We are here to help you!
Be sure to check out our other articles about EBT Discounts, including How to get 50% OFF Amazon Prime for EBT Cardholders and Medicaid Cardholders, and Lifeline Discounted Phone Program for EBT Cardholders. 
Comments
comments