In this post, we outline the instructions on how to apply for foods stamps in Alabama online. We will provide you with important tips on how to get your online food stamps application submitted and approved. The Alabama Food Stamps program is administered by the Alabama Department of Human Resources (Food Assistance Division).
The Food Assistance Program's purpose is to improve nutrition and end hunger by providing monthly food stamps benefits to those eligible low income households. Eligibility is based on income and household size regulations determined by the United States Department of Agriculture (USDA). Applications for the Food Assistance Program are available in all county Department of Human Resources (DHR) offices, as well as, online.
Below, you will find step-by-step instructions on how to apply for food stamps online in Alabama. If you are not looking to apply online, you must fax, mail or bring the signed application to your County DHR office for processing. Click here to find the nearest Food Assistance office to you. Click here to print out an application.
For those of you that would like to apply online, please follow the step-by-step instructions below:
Step 1 – Do You Qualify For the Alabama Food Assistance Program?
Before completing your application, the first step when applying for the Food Assistance Program is to determine whether or not you will be eligible to receive benefits. In order to qualify, you must be a resident of the state of Alabama and meet household income requirements (before taxes). There is an eligibility chart outlined below:
Step 2 – Apply for the Alabama Food Assistance Program
The second step when applying for food stamp benefits, is to visit MyAlabama.gov. Before you can complete the application process, you must first register for an account. Once submitted, your completed application will be sent for review to the DHR office in the county where you live.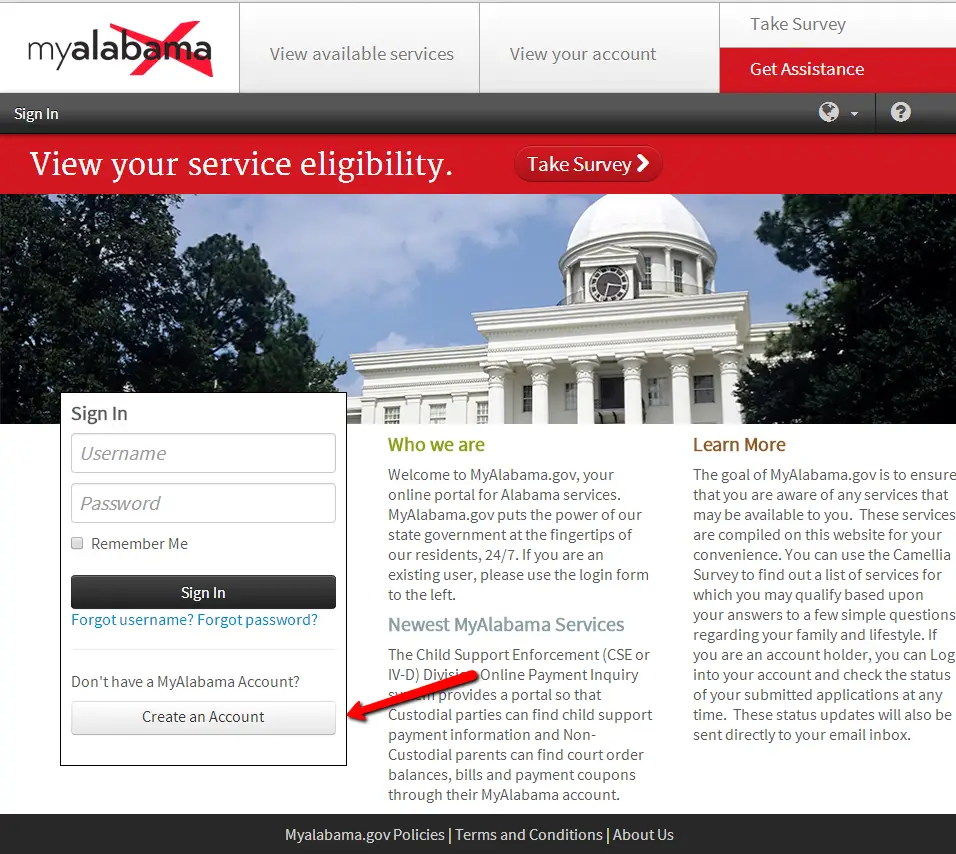 how to apply for food stamps in alabama online
Step 3 – Interview
Once your application has received, you will be invited to complete an interview at your local county Department of Human Resources office. When setting up the interview, you will be given a number of requested documents. Make sure to bring all these documents to your interview for verification purposes. At this interview, you will review your application including information regarding the financial situation of your household.
Step 4 – Alabama EBT Card
Once you are approved for the Alabama Food Assistance program, you will be issued an EBT card. This is a debit-like card adminstered to all approved applicants. You will use your EBT in-store for redeeming benefits on approved food items.
We hope you find this guide useful during your application process. If you have any questions or problems during the application process, please include them in the comments section below.
Comments
comments