The question many SNAP benefits holder have is whether you can use your EBT Card at Walmart. This is because over the last decade, Walmart has gotten into the food and grocery business and with many people a few miles from a Walmart location, it makes sense for people to want to know if they can use their food stamps card there too. WalMart said operates 4,177 stores in the U.S., excluding its Sam's Club warehouse club stores – with 3,275 of those being Supercenters, which sell grocery items and are open for longer hours. 
Does Walmart accept EBT Card?
Yes, Walmart accepts EBT cards at their locations that sell food items that are on the approved food stamps list. If you want to know what food you can buy with your card, see the list we have provided below: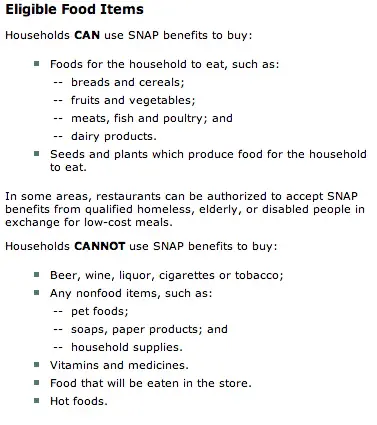 You should probably call your local Walmart to find out for sure if they take EBT because if they don't sell items that are on the list above, then you will not be able to use your card there. You don't want to show up and find that your local store does not carry grocery items you need or have very limited things you can buy with your card.
Comments
comments