In today's post, we will outline how to apply for food stamps in Maryland online. Food stamps are a part of the Supplemental Nutrition Assistance Program (SNAP) that helps low-income households buy the food they need for good health. SNAP is a federal program administered on the local level by the Maryland Department of Human Resources and local department Social Security offices. The program is meant to be a supplement to one's income to help ensure nutritional needs are met.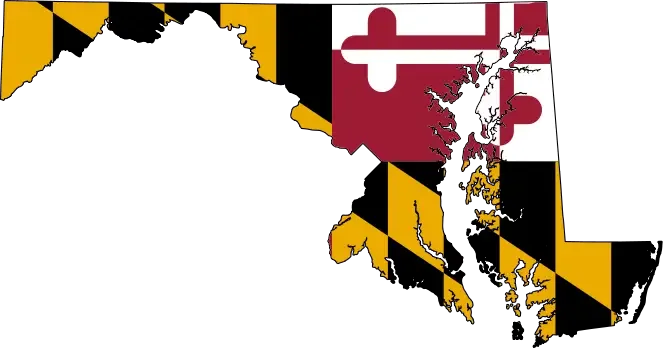 Everyone has the right to apply for SNAP. In order to receive benefits in Maryland, you must first meet certain requirements. Eligibility for SNAP benefits is based on monthly income, expenses and the number of people living in your household. The amount of food stamps benefits you receive (if any) are dependent on these factors. The income limit for SNAP is approximately 200 percent of the federal poverty level (FPL). To find out whether you qualify to receive food assistance in Maryland, please refer to the monthly income limit chart below.
If you're eligible to receive food assistance in Maryland, your benefits will be distributed through the state's Electronic Benefits Transfer (EBT) system. This system is a way of delivering Supplemental Nutrition Assistance Program (SNAP) benefits to a plastic, a debit-like card called an EBT card, also known as the Independence card. Recipients can access their SNAP benefits at approved retail Point-of-Sale (POS) terminals.
Food benefits are deposited into recipients' accounts on the same day each month (including holidays and weekends). Once your benefits are deposited into your account, you can begin using them with your Independence Card. You can use your Independence Card at any store or ATM, in the United States, Guam, and the Virgin Islands, displaying the Quest logo.
If you wish to receive SNAP benefits, you can apply online, in person at your local Department of Social Services (DSS), or by mail or fax. If you would like to apply in-person or by mail/fax, you can download the SNAP application here. To apply in person, please go to your local county Department of Social Services office. To apply online, keep reading below and follow our step-by-step guide on how to apply for food stamps in Maryland online.
How to Apply for Food Stamps in Maryland Online:
Step 1 – Do you qualify to receive SNAP Benefits?
Before going through the process of applying for benefits, it's important that you determine whether you are eligible to receive SNAP benefits in Maryland. To see if you qualify, use the SNAP pre-screening tool, available through the Maryland myDHR online tool. This tool will help determine whether you qualify for benefits and what benefits you might receive. To complete the pre-screening tool, please access the following page and click "Am I Eligible for Benefits?" You will be asked to answer questions about your income, expenses and the people in your house. It's important that you have that information ready.
Step 2 – Apply for Maryland SNAP Benefits
Once you've completed the pre-screening tool, the next step is to submit your SNAP application. To apply online, visit the through the Maryland myDHR online tool and click "Applying for Benefits" and then "Create an Account." Your SNAP application should include as much information related to your household's monthly expenses and income as possible, as well as information for all members of your SNAP household. You have 30 days to complete the application and submit it. Applications submitted after 5 p.m. on a weekday or on a weekend or holiday will be date stamped and effective the next business day. Once you've completed the application, please click submit and it will automatically be transferred to your local DSS for processing.
Step 3 – Complete an Interview
Once your application has been received, your local DSS office will contact you to set up an interview (in-person or over the phone) to review your application.  At the time of your interview, the county official will attempt to verify all information provided on your application. They may also request additional information from the household in the event that the information you provided cannot be verified during the interview. The county official will let you know what information you will need to provide during the interview. If you need assistance obtaining this information, please discuss this at the time of the interview. This step is a required interview process that must be completed in order to receive SNAP benefits in Maryland. All information is confidential.
Step 4 – Maryland EBT Card
If you've made it to step four then that means you've been approved to receive SNAP benefits in the state of Maryland! You'll be receiving your Independence card in the mail within a few days. The Independence card is a safe and easy way to get and use your benefits. You can't use your card without a Personal Identification Number (PIN). Be sure to set up your 4-digit PIN once your EBT card is received in the mail. Do not share this number with anyone.
You can use your Independence card anywhere you see the Quest logo, and every time you use your card, you get a receipt showing the amount of benefits left in your account. You can also receive cash back on approved food purchases at eligible grocery stores.
Apply for Maryland Food Stamps Online Summary
We hope you found this guide useful when applying for SNAP benefits in Maryland. If you have any questions or problems during the application process, please be sure to leave your feedback below. We love to hear from you! Please let us know if there anything else we can do to help your EBT application process.
In the meantime, be sure to check out our other articles about Maryland Food Stamps and EBT Card benefits, including:
Comments
comments