(Last Updated on February 25, 2019)
If you are applying for Food Stamps (SNAP), HEAP, or Temporary assistance in NY State, the benefits website is the easiest way to do that. However, before you can start the application process, you need to create mybenefits account. In this article, we will walk you through the step by step process of creating a Mybenefits.ny.gov account. There are several advantages to setting up a mybenefits account. With an account, you can:
Apply for SNAP and HEAP online
Continue a Saved Application
Get the Status of your Submitted Application
Recertify Your Existing Benefits
Report Changes in your information that may impact your Benefits
Review your Case Details
Submit Documents that have been requested to Support your Application
NOTE: Mybenefits account is for all residents of NY State except those that live in New York City (NYC). If you live in NYC, you have to apply for your benefits through the ACCESS HRA system. To create an ACCESS HRA account and apply for benefits in NYC, click here.
Mybenefits.ny.gov Create an Account Help
To create your mybenefits.ny.gov account, follow the steps we have outlined below: Remember that this process is for all resident of NY State except those that live in NYC.
Step 1
Visit this myBenefits page to begin the process. When you are on the site, click the "CREATE NEW ACCOUNT" link, as shown by the arrow below:
Once you are on that page, the first thing you will have to do is select your county from the drop-down menu. You have to be a resident of NY to apply for benefits using the mybenefits portal. Once you select your county, you will be asked to provide information to set up your account. Here is the information you will have to enter:
Name
Email Address
User ID
Password
Enter the information requested, as shown in the image below:
Once you are done, click "Next". You will see a confirmation page, that looks like the one below:


Click "Next" – you will then be taken to a login page where you can sign into your new account, as shown below: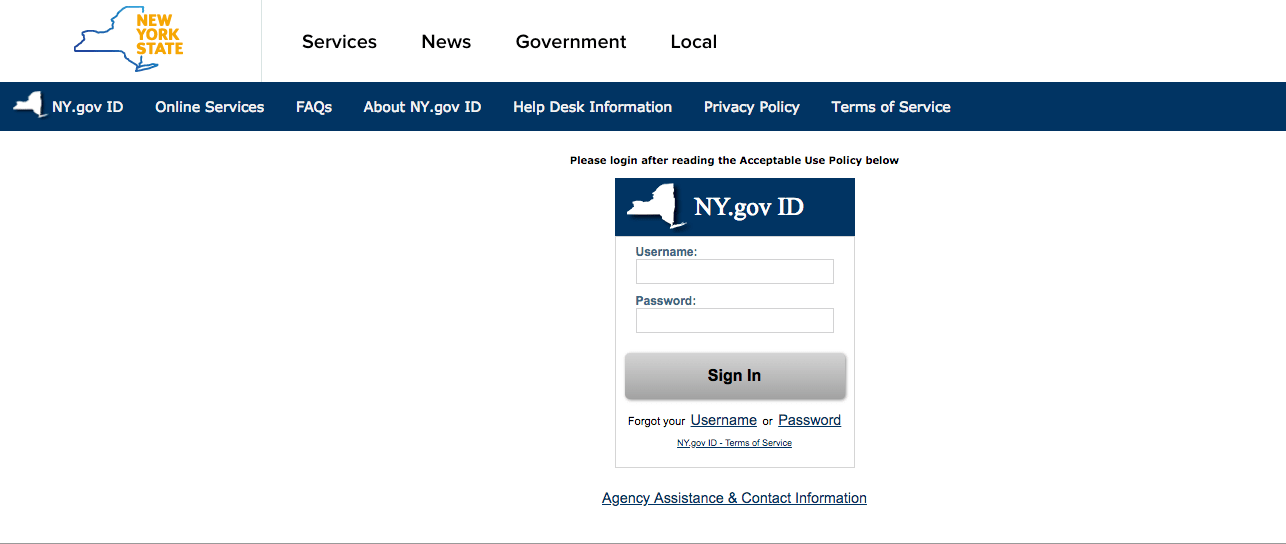 You should sign in with the User ID and password you used to create your mybenefits account. Once you sign in successfully, you will be taken to your account. However, before you can view any information in your account, you will have to set up security questions that will be used to identify you in the future when necessary, especially when you need to reset your password. You will be provided a list of questions to choose from. See below for what the page looks like:
After you successfully select your security questions, you will be taken to your account page, as shown below. On the account page, you can:
Start a New Application for Benefits
Continue an Application You Have Started
Review a Previously Submitted Application
Start a New Recertification Application
View the Status of an Application
Report a Change in your information that could impact your benefits
Update your Benefits Account.
Note that you have 60 days to finish an application you have started and saved online. After 60 days, that application will expire.
If you have any questions about the application process or how to create your myaccess account online, you can call the NY Department of Social Services at 1-800-342-3009. If you have questions about Food Stamps or other benefit programs in NY, you can ask us in the comments section below.
Comments
comments