In today's post we will outline a step-by-step guide on how to apply for food stamps in Washington online. Food stamps are a part of the Supplemental Nutrition Assistance Program (SNAP) that enables low income families to purchase a variety of food items that promote better health and nutrition. SNAP benefits are administered by the Washington State Department of Social and Health Services.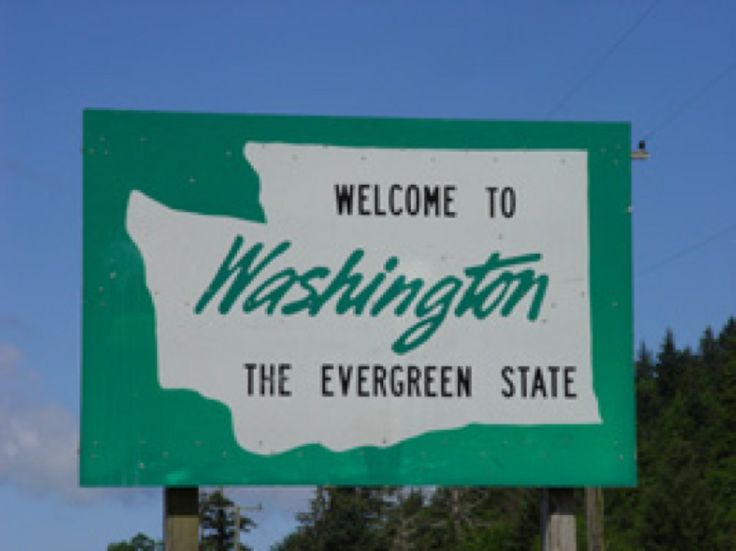 If you are eligible to receive SNAP benefits in Washington, you'll be issued an Electronic Benefits Transfer (EBT) card, also known as a Quest card. Eligibility for SNAP benefits are based on a variety of factors such as income, relationships in the home, expenses/bills, and the size of your household. The maximum monthly income limit for most individuals applying for food stamp benefits is set at 130% of the Federal Poverty Level. To see if you qualify, refer to the Maximum Food Stamp Allotment Chart for household size and income below: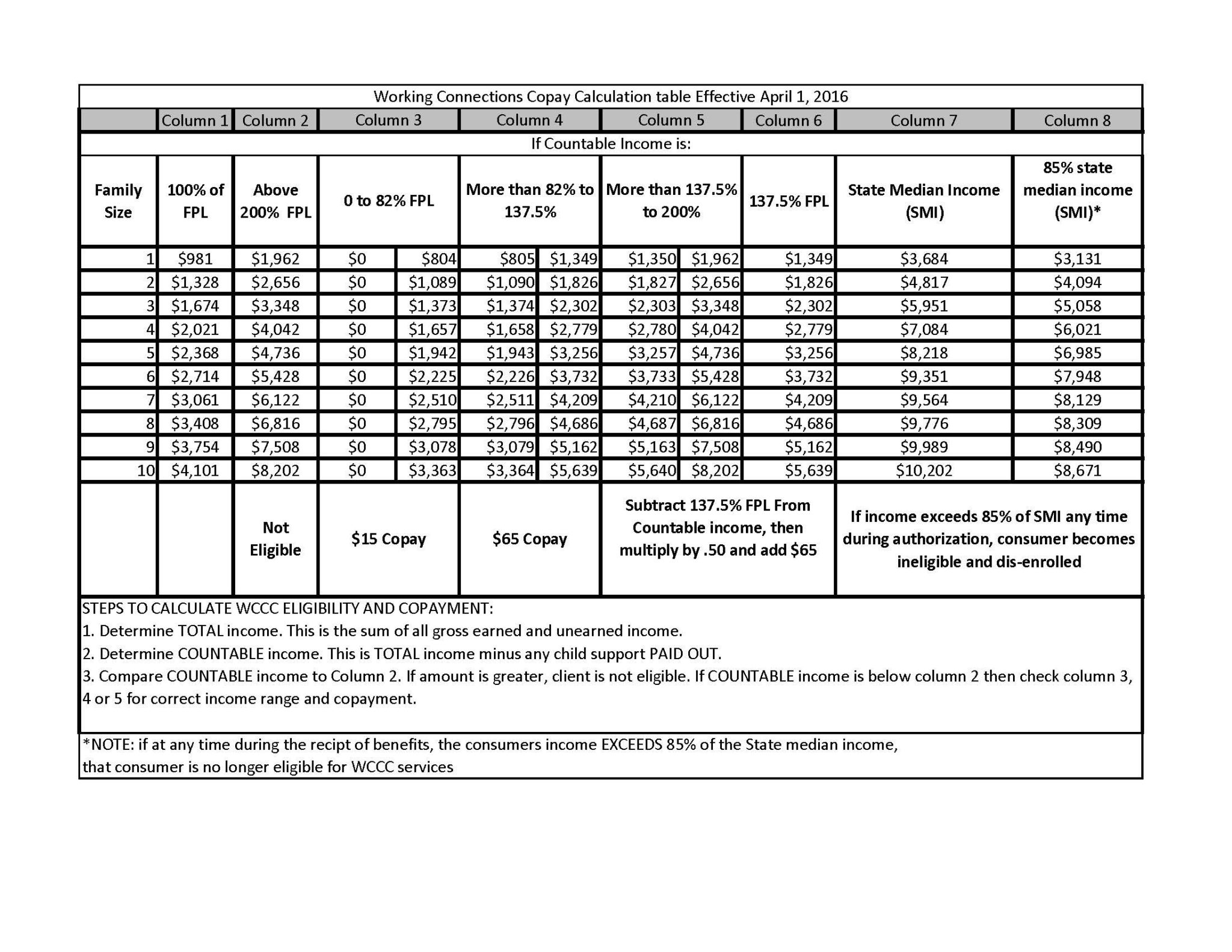 If you qualify to receive SNAP benefits, then follow our step-by-step guide on how to apply for food stamps in Washington online. If you wish to apply for SNAP benefits, but cannot do so online, you may also mail, fax or deliver a completed application to your local Department of Social and Health Services. To find the nearest location to you, click here. To download the application for Food Assistance, please access this link. Applying for Food Assistance online is the easiest and fastest way to get approved and start receiving benefits.
How to Apply for Food Stamps in Washington Online:
Step 1 – Do you qualify to receive SNAP Benefits?
Before going through the application process, it's important that you determine your eligibility for the SNAP program. To see if you qualify, you can also take this short quiz which will determine whether you are eligible to receive benefits in the state of Washington.
Step 2 – Apply for Washington SNAP Benefits
If the quiz determined that you were eligible to receive benefits, the next step in the process is to complete an application for the program. To complete your application online, visit the Washington Connection website and click the Apply Now button. You'll be asked to complete an account before you are able to complete your application. Once you have done so, you'll be able to apply for Food Assistance benefits.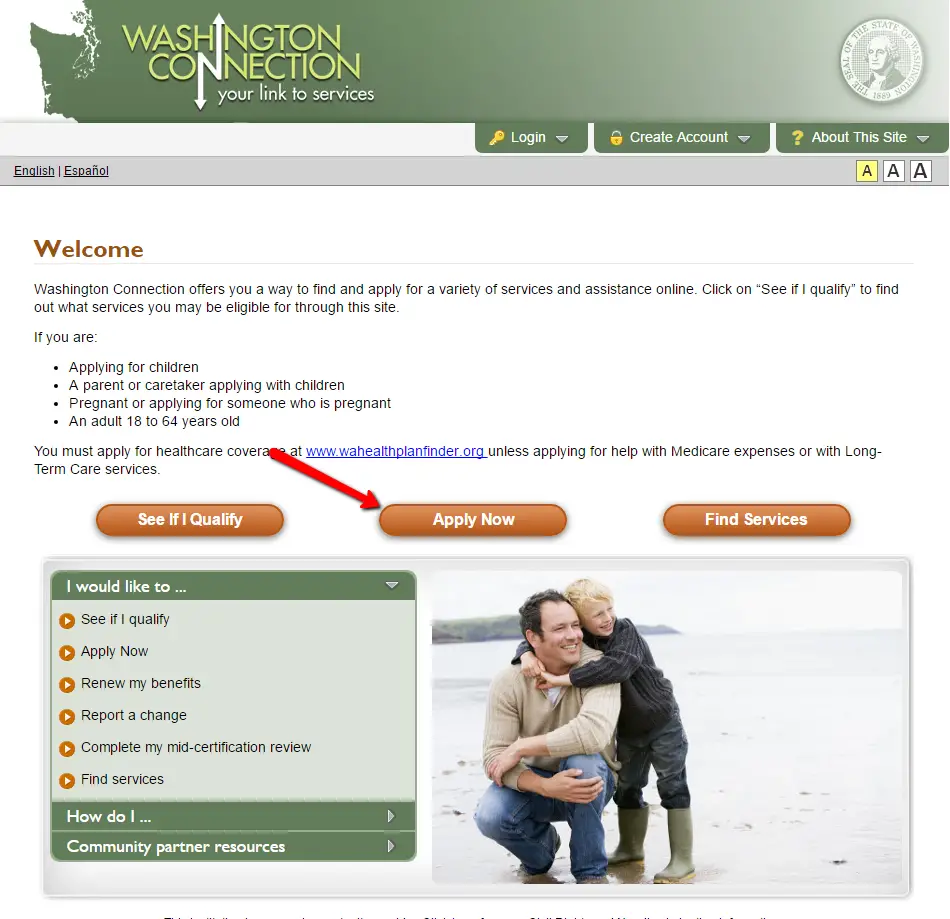 Step 3 – Schedule an Interview
Once your application has been received, you'll be invited to complete an interview with a local department agent at the Washington Department of Social and Health Services. Most interviews are conducted over the phone, but an in-person interview can be conducted at your local agency upon your request.
You will be given a number of items to provide for verification, so please have all documents and information ready prior to your interview. During the interview, you will review your application information, including the financial situation of your household. All information is confidential between you and the agent.
Step 4 – Washington EBT Quest Card
If you've made it to this step that means you've been approved to receive SNAP benefits in the state of Washington! You will be receiving a debit-like plastic card in the mail – this is your EBT card. Your card can be used at any participating retailer to redeem benefits on qualified food items. All participating retailers will display the Quest logo in their store front.
Your card is used exactly like a debit card at the point-of-sale terminal. Also, be sure to set up your 4-digit Personal Identification Number (PIN) once your EBT card is received in the mail. Do not share this number with anyone. Your benefits will be loaded to your card on the same day every month (including holidays and weekends). If you wish to know the current balance on your EBT card, please access that information here by logging into your EBT account.
We hope you found this guide useful when applying for SNAP benefits in Washington! If you have any questions or problems during the application process, please be sure to leave your feedback below. We love to hear from you!